Week Three

Well I have had a few blonde moments it seems - no days 9/10 and from last night so will send them all now plus todays.

What a day - again cloudy later in the day but with sunny spots to allow the odd pic to be taken so kept me down to less than 300 - just!

The Nature's window at Kalbarri and nearby gorges and river scenes were fabulous and then onto the stromatolites at Hamelin Pool and then to Steep Pt - the western most part of continental Australia. The cliffs and blowholes in the harder rocks below were spectacular. Every day I see so much that I knew about this country but didn't appreciate until now.



Another - what a day!! We invented three new acronyms today - JASBOA - just another spectacular bit of Australia and GABDI - gets almost boring doesn't it!!

Woke up at the camp by the beach near Steep Pt - Aussie's westernmost point - went there - great cliffs and then down the cliff line to Thunder Bay with amazing blowholes and then back past the saltworks and into Denham ready to do Francois Peron Nat Park tomorrow and then Monkey Mia and local snorkelling sites.

Great lunch today with 360 degree views including Steep Point.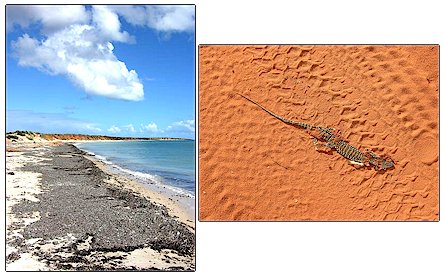 Another big day. We 'did' Monkey Mia and Francois Peron NP and ended up late camping at Eagle Bluff. Got the cover shot for the book I think and then a whole bunch more including a great monitor for my road kill series!

A small drama with the car when a cable abraded due to the vibration from all the corrugations and there was lotsa smoke and a quick unload of the essentials as we discovered the cause!!! Adrenalin high plus!

Tomorrow onto Hamelin Pool and Coral Bay.

Three pix today as Phil was prepared to attack the seagrasses just after breakfast!!!

Got some great pix of the seagrasses and then later the stromatolites before a whole bunch on the way to Coral Bay.

Another JASBOA day finished in the dark dodging roos on the last 100 ks into CB.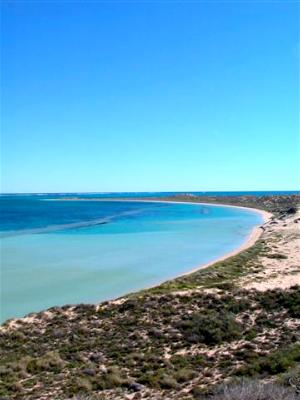 A quiet day today - a wander around Coral Bay, chat with the locals and that was it - a bit of a rest to cool the heels!

Tomorrow onto Exmouth via the coast road and if the clouds that just came up go away we will go for a fly.
Email

Phone

len@lenzell.com

+61 407 456 288 (international)
0407 456 288 (domestic)